Nicholas does a further analysis every author should read.
Nicholas C. Rossis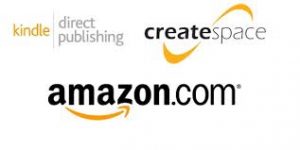 I'm sure many of you will have received the email from CreateSpace (CS) that announces how their own eStore will cease to serve customers on October 31st. Instead, customers will be redirected to Amazon.
CreateSpace explains that the move was made because of requests that their eStore is redeveloped to include the ability to search across the site, an improved checkout process, better shipping options including Amazon Prime, order tracking notifications, and a familiar user interface.
What Does This Mean For You?
My usual source for all things Amazon, Chris McMullen, has compiled bulleted lists of pros and cons which you can read to see how this will affect you.
Royalties
The simple fact remains that CreateSpace currently offers a 20% higher royalty than Amazon. To ease the transition, it will adjust your Amazon royalty rates for six months effective November 1, 2017 through April 30, 2018, to…
View original post 612 more words