BlondeWriteMore
Blogging can be so much fun when you are making your readers smile, getting some shares on social media and letting out soft moans of creative pride as you gaze longingly at your blog.
Blogging can also make you want to stick pins in your eyes. After a couple of unsuccessful posts (usually the ones which you spent days crafting), no shares on social media and a good dose of blog envy for your friend's blog, which looks amazing and makes your blog resemble something a nine-year old would create, your blogging mojo can disappear.
Some weeks blogging will make you feel like this..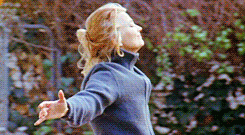 And some weeks it will leave you looking like this.. If you lose your blogging mojo you can expect to experience:
A struggle to create blog posts.
A sad face when catching sight of your blog.
Social media lethargy.
Once your blogging mojo vanishes it can…
View original post 661 more words